<! ----- Top Header ----- !> <! ----- End ofTop Header -----!> <! ----- Header -----!> <! ----- End of Header -----!>
Our company has a Gas Station Management system in accordance with all requirements of greek current legislation
α) Output section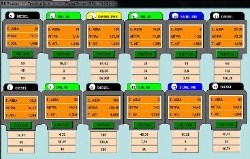 B.I.B Fuel application which performs the central management of the system and at the same time constitutes the Output subsystem (pumps). It can be connected to the majority of types of pumps circulating in the Greek market, either directly (Prime pumps), or through the BB7 communication card (of our production), or through a "Enabler" controller.
β) Input section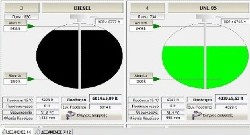 Through the application "Tank Manager", which has the ability to connect with the majority of electronic rods, either directly or through a controller of each manufacturer. It also has the ability to connect with electronic rods of different manufacturers.
γ) Management Console

The main management application of the system, which interconnects the two subsystems (inputs and outputs), performs all the necessary operations of the service station (receipt, change of prices, liter metering, etc.) and issues all the bulletins provided by law.
δ) Data Transfer section

Application of an interface with the General Secretariat of Information Systems, which carries out the sending of the required elements of the system in real snow, as provided by the legislation.
Tax Mechanism - Receipt Printers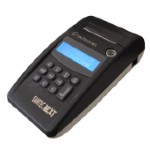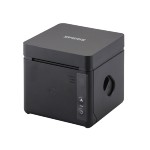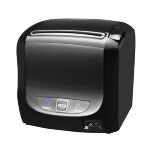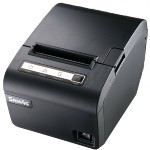 Management Console supports a communication protocol for connection with Technoran tax mechanisms and is compatible with the majority of thermal receipt printers available in the Greek market.
Our company cooperates and promotes tax mechanisms and thermal printers
Possibilities of Connection - Extension
The system can connect to most commercial applications for electronic issuance of documents.
In this area we work with S-Team and TESAE to market their applications "UpSales" and "Pegasus" respectively.
Unixfor vending machines (with card, cash or both)
Vehicle or employee fleet management systems via iButton or data entry terminal
The 3rd is not part of the Gas Station Management system and is not related to it
After Sales Support
The support of the Gas Station Management System is provided remotely (depending on the type of support contract) or with a visit of a technician at the gas station if required, from our headquarters or through partners in Larissa - Thessaloniki for the regions of central and northern Greece.

<! ----- End of main panel ----- !>






<! ----- left panel ----- !> <! ----- End of left panel ----- !> <! ----- right panel -----!>